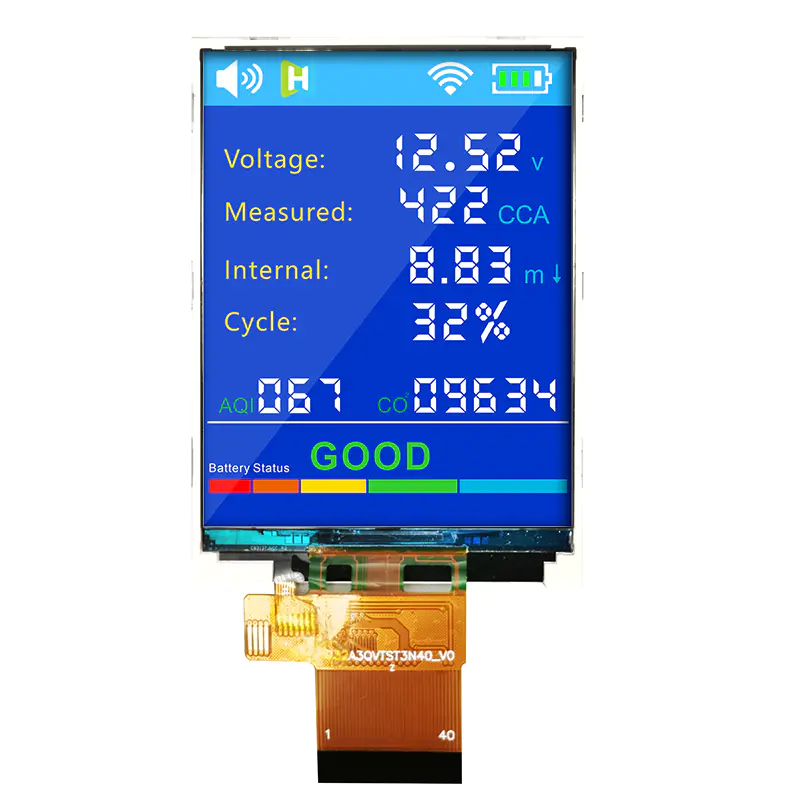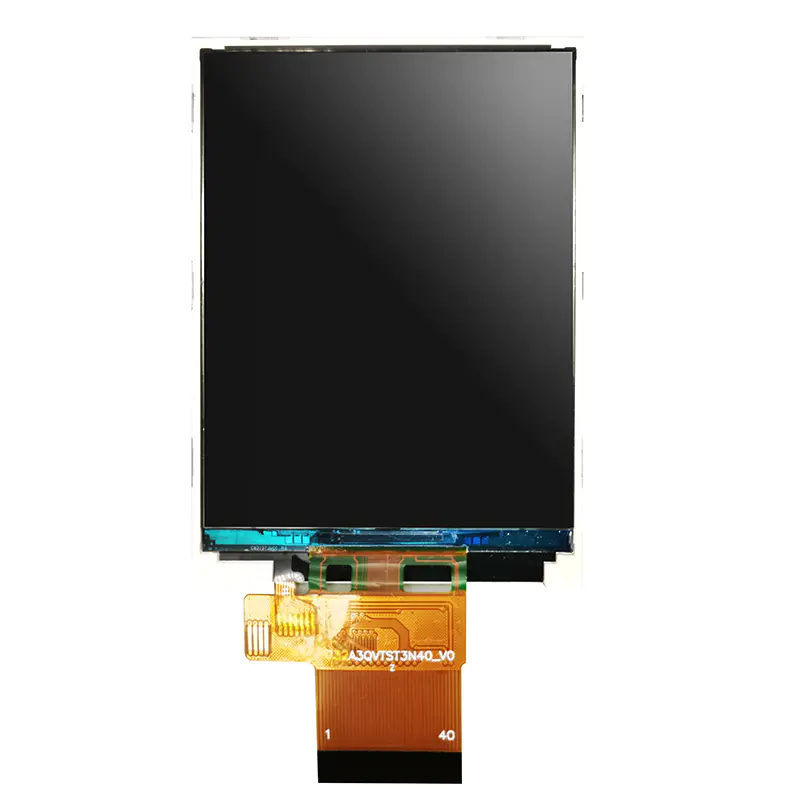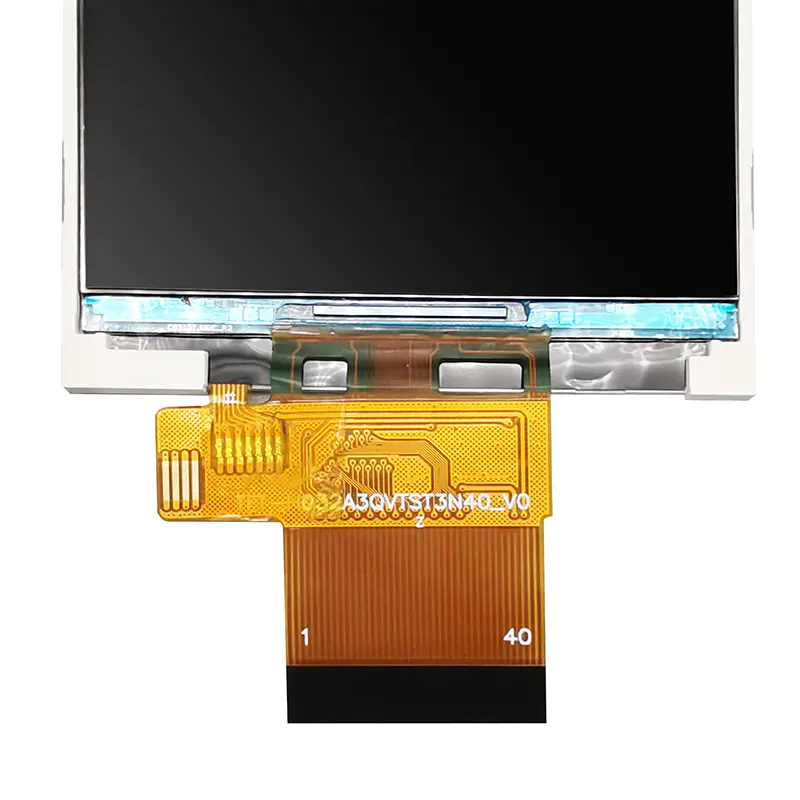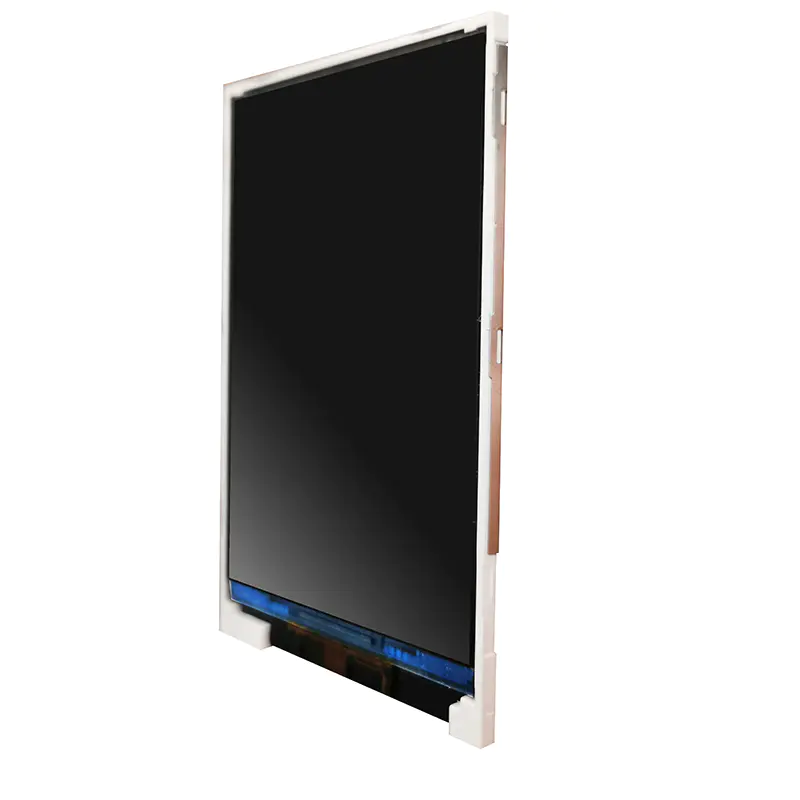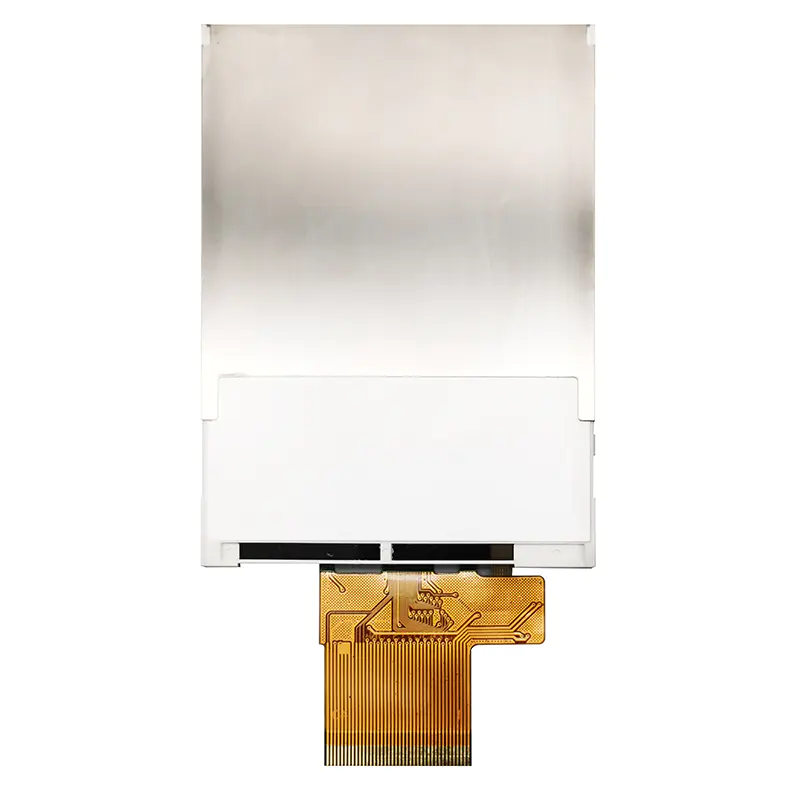 3.2 inch TFT LCD vertical screen/240*320 resolution/IPS/industrial grade/MCU interface/TFT-H032A3QVTST3N40
3.2 inch TFT LCD vertical screen/240*320 resolution/IPS/industrial grade/MCU interface/TFT-H032A3QVTST3N40
Model : 3.2 inch TFT LCD vertical screen/240*320 resolution/IPS/industrial grade/MCU interface/TFT-H032A3QVTST3N40
Product type:TFT vertical screen
Show contents:240*320
Outline size(mm) :54.34*77.7*2.4
Size of View Window(mm):3.2"
Display size(mm) :3.2"
Effective size(mm):48.6*64.8
Product application:Smart devices such as monitors
Visual angle:Full View
Backlight type or brightness:350cd/m2
Connection PIN Number:FPC-40PIN
Interface mode:MCU 8/16
Working temperature:-20~70℃
Power supply voltage:2.8V
Driver chip model:ST7789V

CAD Drawings:

TFT-H032A3QVTST3N40 is an industrial-grade vertical display TFT LCD with a resolution of 240x320 pixels. Using 7789V driver IC, it can support MCU 8/16-bit compatible SPI interface. The typical brightness of the LCD screen is 350 nits, the viewing angle is the full viewing angle direction; the supply voltage (VCI) is 2.8V~3.3V, and the typical value is 2.8V. The working temperature is -20℃~+70℃, and the storage temperature is -30℃~+80℃. The products are used in various small smart devices, home appliances, monitors, etc.


without touch screen

with CTP touch screen