10.1-inch Intelligent Liquid Crystal Module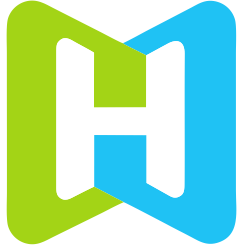 customer service
10.1-inch Intelligent Liquid Crystal Module
The EzUIH101 intelligent LCD module is a 10.1-inch color TFT display with 1024×600 dot matrix and 16-bit color depth. The module has 128M bytes of resource memory inside. The module needs 5V/24V DC power supply, and the external interface of the module is serial UART (TTL level) interface. The interface is simple and easy to operate. It can carry out convenient and simple interface operation with various MCUs. EzUI (including EzUIH, EzUI, EzUILet series) series of color LCD modules are intelligent human-machine interface display modules developed, produced and sold by Mingzheng Tongchuang; EzUI series modules are integrated based on TFT display and touch screen (touch screen is optional) The integrated GUI system, combined with the interface development tool software (EzUITool), can achieve the goal of user interface design without code.
      The biggest feature of the EzUIH series modules is that they are easy to use and feature-rich, and users can use them easily. The user can use the interface development tool software (EzUITool) to design, edit, control configuration, response settings, etc. of the human machine interface, and the resource text generated by the tool software.
The components are copied into the EzUIH series of modules to achieve the design of the required human-computer interface without the need for programming control of the microcontroller or other controllers. In order to meet the special requirements of users, EzUIH series modules also retain most of the display control instructions (similar to the MzTH series modules), so that users can more freely control the module display; and EzUIH is the function and performance of the EzUI series. Enhanced version, different hardware platforms, but all compatible with the features of the EzUI series. The naming rule of the EzUIH series module is "EzUIHXXX". The first character "EzUIH" indicates that the module is an EzUIH series module, and the three-digit number (XXX) is the screen size of the module (101 indicates the size).
1 10.1" diagonal color TFT screen with standard resistance touch, 1024 x 600 dot matrix, 65536 colors.
2 5~24V DC power supply, standard module UART serial interface (TTL level) mode, support 9600~1000000bps;
3 Standard Edition module has built-in 128M bytes of resource memory;
4 standard RTC real-time clock module;
5 The module comes with 6×10, 8×16, 10×20, 16×32 points ASCII code western font library;
6 Support basic drawing instructions (painting point, line, rectangle, circle, string display, bitmap display, Jpeg picture display, etc.);
7 Resource storage support GBK2312 secondary Chinese character library, BIG5 font library, BMP bitmap, Jpeg image, ASCII western font library, etc.;
8 Support interface switching effect settings, such as transparency fade in, random fast fade in, blinds fade in, buffer fast switching;
9 Support area button (original touch area) control, multiple attribute configuration, control message response configurable;
10 Support bitmap button (in-place touch button) control, multiple attribute configuration, control message response configurable;
11 Support numerical control (integer, floating point number), multiple attribute configuration, support numerical input;
12 Support string control (both Chinese and English), multiple attribute configuration, support Chinese and English string input;
13 Support drop-down selection (original pop-up drop-down box) control, control message response can be configured;
14 Support waveform control, allowing up to four waveform lines in the same ID number control;
15 support progress bar control, control message response can be configured;